Gilbert Funeral Home and Crematory
Obituaries | The Tube City Almanac | November 14, 2020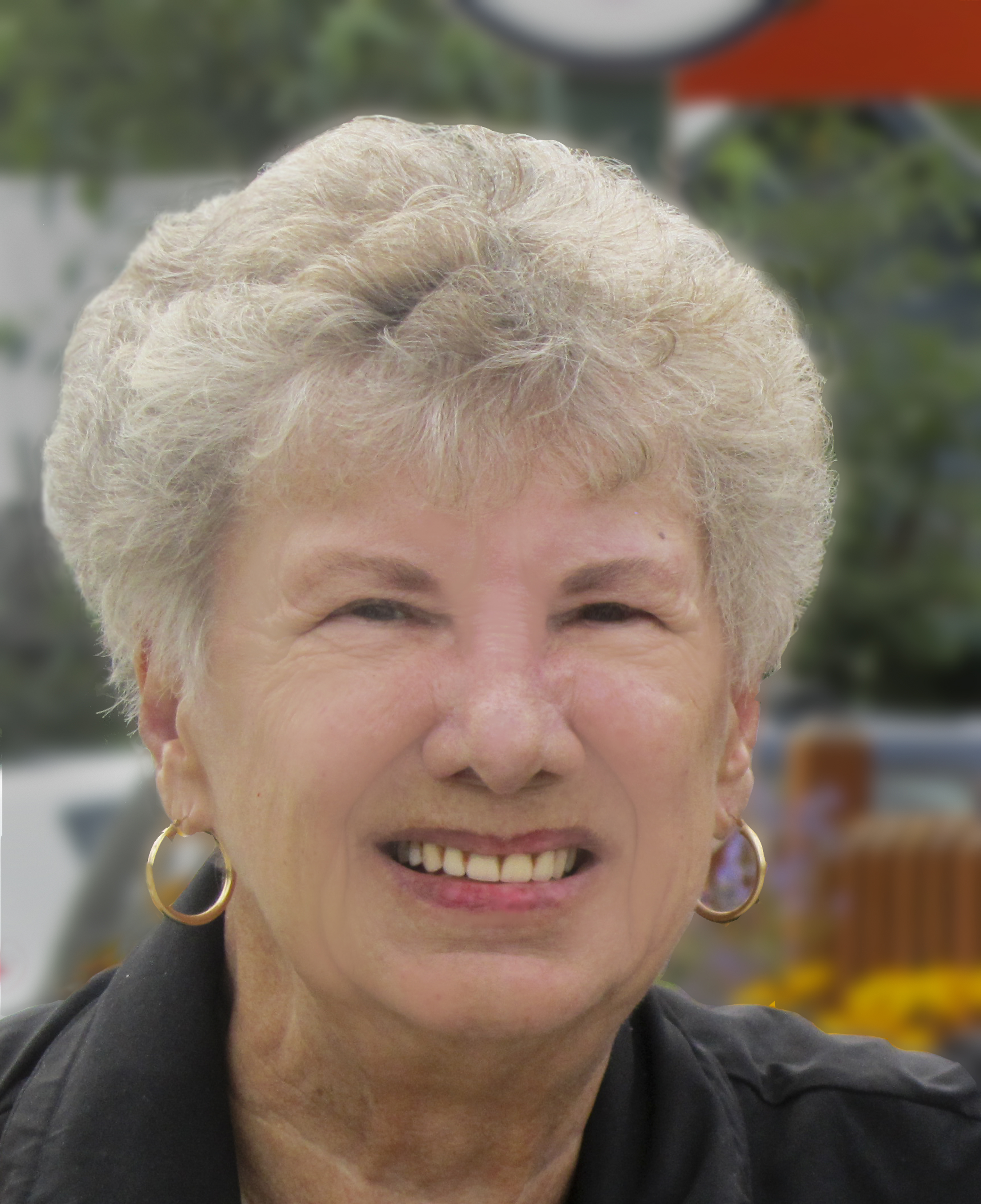 Dorothy Ann Zozom breathed her last at 2:24 p.m. on November 12, 2020. Her body shut down – unexpectedly, but quickly, and she left it behind. She was with her husband of 67 years, Michael "Mike" Zozom, her daughters, Michele Zozom and Janice Koshinsky, and her son-in-law, John Koshinsky. Her favorite song, On Eagle's Wings, played as she peacefully met her Lord.

In November 1934, the world smiled when Michael and Margaret Woytko welcomed Dorothy's birth. Known to family and friends as "Dot" or "Dottie," she grew up in Clairton, Pennsylvania. She was a proud Yinzer before it was a thing. She also picked up her parents' native Slovak.

Dorothy was the youngest girl of six kids. Her sister, Clara Krason, and her brothers, Michael "Mickey" and Bernard "Bernie," stepped into eternity before her. Her younger brother Robert and her sister Margaret "Peg" Verdes remain behind.

She enjoyed school, when she was not skipping to hang out by the Mon with her friends, sneaking cigarettes and listening to music on car radios. She thought she was keeping up her ruse to the end. She was also certain that lung cancer would catch up with her. Neither were true.

Dorothy was a senior at Clairton High when she caught Mike Zozom's eye while working the ticket booth at the Clairton Hill theater. When he showed up for their first date, he arrived in a zoot suit, derby hat, and a borrowed car. Her parents made fun of him in Slovak. She fondly recalled that when Mike walked her out the door, he smiled and told them in Slovak that he would have her back by eleven.

Mike and Dorothy took their vows on May 2, 1953 in her mom's small cellar. Mike was on a week-long furlough from the Army and went to Korea after they married. When Mike returned from Korea, they moved to Duquesne and lived with Mike's sister Betty and her husband John Pucci. They soon moved to their home in Dravosburg where they raised their daughters and shared that home together for over 60 years.

Dorothy spoiled rotten her grandsons, Jason and Jonathan Janoski and Michael Rozzi. She always made Jason's favorite pierogi and stuffed cabbage. She taught Jonathan how to play dominoes and solitaire and even ironed his underwear. Mikey was her baby and they loved playing cards and making homemade pasta, pizzelles, and buckeyes. Dorothy bragged on all three, telling stories that began with, "My Jason" … "My Jonathan" … or "My Mikey." Her grandsons just learned she apparently told each of them that each was her favorite. She also loved Jason's wife Jessica and Jonathan's wife Taylor like they were her own, probably rightfully preferring them to Jason and Jonathan.

She loved to travel, but was bad at directions. That is probably why she preferred cruises and road trips with her daughters and her best friend Patricia "Patti" Chiaverini. When the girls were little, Mike and Dorothy took them for a trip to Tildon Lake in Canada. As they were headed north on I-79, Mike handed Dorothy the map and asked her to help with directions. Seeing that they were headed north the whole way, she exclaimed that the drive was going to be terrible because "it was uphill the whole time." She turned the map upside down on the return trip.

She once took the girls to meet her husband Mike at his company picnic by the river. Mike and his work buddies heard a rhythmic thumping growing closer and looked up to see Dorothy driving the family car squarely down the train tracks, bouncing on every tie. She never understood why she could never live that down. After all, Mike had clearly given her directions to the picnic which included her turning right at the tracks.

Dorothy had two best friends: Patti and her sister-in-law Mary Yenavich. Each week Mike drove her to Mary's. Mike would sometimes visit with Mary's husband Ray while the girls played word games on their tablets. Mary and Dorothy would tease about the old days and joke that they were "two old broads" who had reached the age where they "could do what they wanted." They laughed and smiled together. Mary will miss her.

Dorothy and Patti worked together at Bartolotta's Shop & Save in the 1970s and have been inseparable ever since. Even recently, Dorothy lovingly recalled how she told Patti to do nothing for her fortieth birthday. Patti responded by plastering the outside windows of the Shop & Save with butcher paper boldly declaring "Happy 40th Birthday Dot!" Dorothy also never forgot when Patti helped dress her mom as Miss Piggy to compete in the senior center Halloween costume contest. Dorothy's mom won first prize. They were loyal friends through smiles and tears.

Dorothy and Mike spent her last years sharing a home with Michele. She stole the loyalty of Michele's dog Maverick by sneaking him enough treats to make him her own. She was unabashedly generous. Her checkbook ledger is mostly to family, providing for the needs of others before ever being asked. Dorothy also had great-grandchildren lucky enough to enjoy her love. Jason's kids – Emerson, Violet, and Samuel Janoski adored her. So did Jessica's kids – Ellie and Owen Krut. Jonathan and Taylor's kids, Makenna and Emily, deeply loved her. She was Babi.

Dorothy recently joked to Mary, "How can I look nice when I'll be deader than a doornail?" Accordingly, her family will privately lay her to rest at Mount Vernon Cemetery in Elizabeth Township, Pennsylvania. She would want you to spend your flower money on something nice for yourself, but a donation to your favorite charity will do. She will be missed every day. Arrangements are by the Gilbert Funeral Home and Crematory, Inc., 6028 Smithfield Street, Boston, Elizabeth Twp., (412) 751-5000 Drew J. Gilbert, Director. Condolences may be made at GilbertFuneralHomeandCrematory.com

Originally published November 14, 2020.

<! --- underwriting here, new as of 5-10-2018 -->

Other deaths:
"Mona Lou Prychidniak" || "Bernadette W. Bonnet"