---
January 08, 2021 |
By Finney Funeral Homes | Posted in: Finney Funeral Homes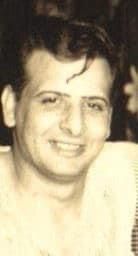 Nick Tomasello, 91 of Glassport, passed away on Thursday, January 7 th, 2021 at Jefferson Hospital. He was born on March 14, 1929, in Glassport to the late Dominic and Josephine Tornabene Tomasello. Nick was the loving husband of 41 years to the surviving Margaret Gaza Tomasello.
Nick proudly served his country with the United States Army as a Staff Sargent and Medic in the Korean War. He was a member of the Citizens Hose Company 1 Volunteer Fire Department in Glassport, where he was the oldest member after serving 72 years. Nick was also a former councilman of Glassport. He enjoyed being involved in politics, shooting pool, and playing poker. He worked as a millwright for U.S. Steel, where he retired from.
He is survived by his son, Vincent James (Donna) Tomasello, of Simpsonville South Carolina, daughters Josephine T (Aaron) Pikovsky of North Huntingdon, Theresa M. (Scott) DeCecco, of Liberty Boro, and Mary F. Tomasello, of Mooresville, North Carolina, step-children, Charles (Linda) Gaza, of Coneautville, PA, Catherine Daum, of Port St. Lucie, Florida, David Gaza, of Clairton, Carolyn Gaza, of Clairton, Claire Dehnoo, of Clairton, six grandchildren, six step-grandchildren, eleven great-grandchildren, five step-great-grandchildren, and many nieces and nephews.
Read More